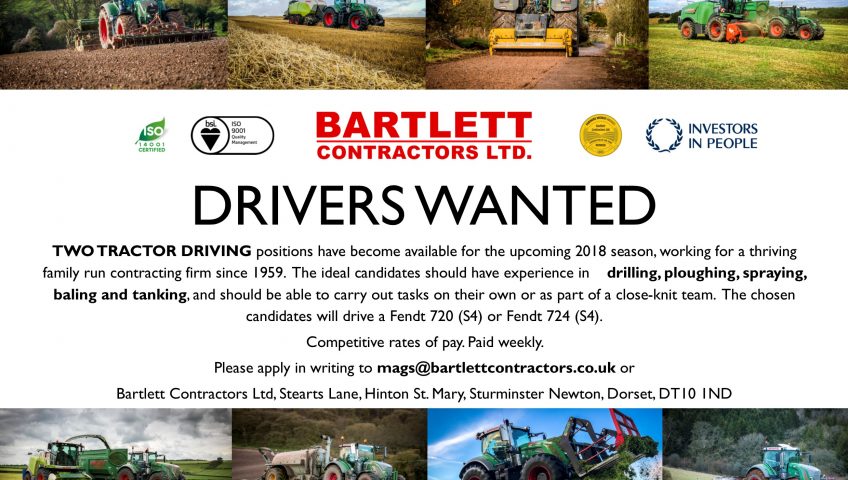 TRACTOR DRIVERS WANTED
January 2018:
TWO TRACTOR DRIVING positions have become available for the upcoming 2018 season, working for a thriving family run contracting firm since 1959.  The ideal candidates should have experience in drilling, ploughing, spraying, baling and tanking, and should be able to carry out tasks on their own or as part of a close-knit team.  The chosen candidates will drive a Fendt 720 (S4) or Fendt 724 (S4).
Competitive rates of pay. Paid weekly.
Please apply in writing to mags@bartlettcontractors.co.uk or
Bartlett Contractors Ltd, Stearts Lane, Hinton St. Mary, Sturminster Newton, Dorset, DT10 1ND